NEW WEIMING LAW GROUP
Comprehensive Immigration Services
In challenging times, your extraordinary abilities demand the most extraordinary team
Our clients are among the most highly educated researchers and professionals in the world. With U.S. immigration policy in flux, your extraordinary abilities demand the most extraordinary team. New Weiming Law Group is the only full-service immigration firm with both legal and advanced scientific backgrounds, multilingual speakers, and a near 100 percent approval rate.
EB-1, NIW, PERM & Family-Based Greencard
H-1B, O-1 & L-1 Visa
Free Evaluation
中文
DO YOU QUALIFY FOR A U.S. GREENCARD?
CONTACT US TODAY TO FIND OUT.
CHOOSE WISELY FOR YOUR IMMIGRATION NEEDS.
"NO-RISK" FULL REFUND GUARANTEE IF YOUR CASE IS DENIED*
*For qualified applicants
---
Every year, more than one million foreign nationals apply for a U.S. Green Card. In FY 2016, 140,338 Employment Based Green Cards were issued, of which ~31% were EB-1, and ~28% EB-2 (including NIW).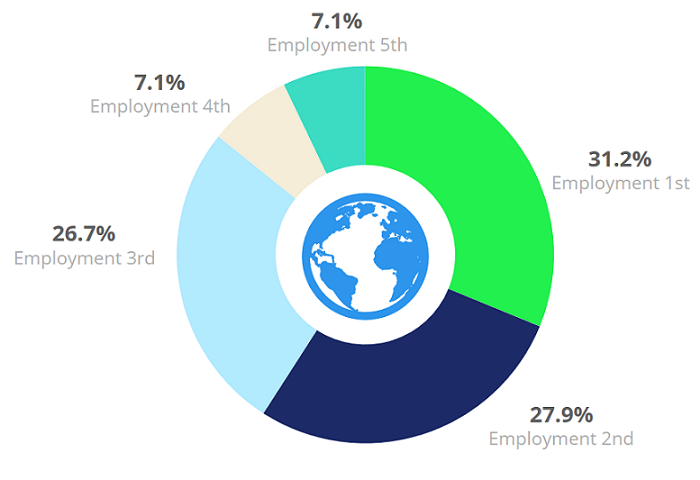 All applicants require strong evidence of special or extraordinary ability and recent actions by the U.S. Citizenship and Immigration Service – as well as the application backlog – make approvals even more challenging.
To learn more about the challenges of the green card approval process, take a glance at our resources.

UNIQUE AND UNMATCHED
The only full-service, multilingual immigration firm that offers the extensive legal and scientific expertise of a team of Ph.D.'s from top international schools.
PROVEN RECORD OF SUCCESS
Dr. Cai and his coworkers obtained their own EB-1 and NIW Green Cards, as well as O-1 Visas. We secure hundreds of Green Card approvals each year for clients from more than 45 countries worldwide. Our performance metrics are among the best in the business with a high approval rate close to 100% for EB1 and NIW.
EXCELLENT ACADEMIC PROFILE
Dr. Cai earned his J.D. from Georgetown University Law Center and has a B.S in chemistry from Peking University, as well as a Ph.D. in organic chemistry from the University of Maryland.
Our team holds degrees from top universities around the world: Peking University, Nanjing University, the Imperial College of London, Zhejiang University, Georgetown, Virginia Tech, and other renowned institutions.
EXTENSIVE LEGAL AND RESEARCH EXPERIENCE
Dr. Cai was a postdoctoral researcher at NIH and a licensed patent attorney at top law firms. He has authored scientific research papers in top-ranked journals with more than 200 citations.
Our team has earned Ph.D.'s and other advanced degrees in the physical, applied, and social sciences, and has 2,000 combined citations to their research publications.
"No Risk" Full-Refund Guarantee if your case is denied.*
*For qualified applicants

Dr. Mangmang Cai & Our Team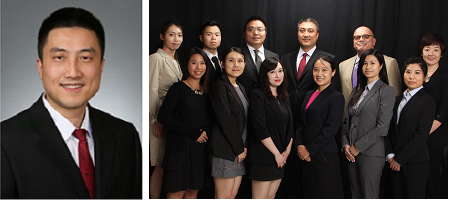 WE ARE LAWYERS, SCIENTISTS, & ACADEMICS
Dr. Mangmang Cai earned his Juris Doctor degree from the Georgetown University Law Center, Washington, D.C. Our team members include Ph.D graduates from top universities, with extensive scientific backgrounds in industry, government, and academia.

HELPING PROFESSIONALS AROUND THE WORLD
Our legal and immigration team, led by Dr. Cai, who is an accomplished lawyer and scientist, will evaluate your needs and guide you through the process to create winning applications.
We are a multilingual firm with extensive academic and scientific backgrounds. We have counseled scores of scientists and other professionals from China, India, Korea, and numerous other countries in Asia, the Americas, Europe, and Africa.

KNOWLEDGE AND RESOURCES
We equip our clients with the most insightful and up-to-date information on the immigration process. We continually update our page of useful articles, websites, and statistics.

---
Dr. Cai is a member of the American Immigration Lawyers Association (AILA). AILA is the national association of immigration lawyers established to promote justice, advocate for fair and reasonable immigration law and policy, advance the quality of immigration and nationality law and practice, and enhance the professional development of its members.